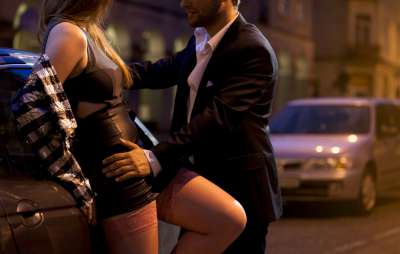 Sex With Shemales – Advice for Success!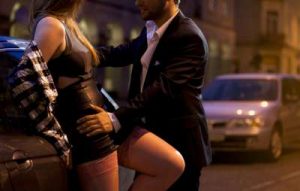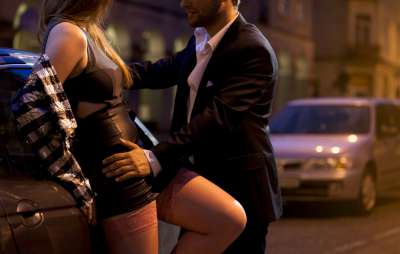 When it comes to sex with shemales, many men rely on porn sites to find their 'knowledge' which is the wrong place to look! Intimacy is a vital factor of every type of relationship.
Once you have begun to get established in your relationship with your shemale, you will naturally end up taking it to further levels of intimacy at varying stages. We recommend to take it slower and let her lead the way a little. It probably won't take much encouragement but be sensitive to her needs.
Has She Opened Up About Herself?
Has she opened up about herself? If you and your shemale girlfriend have not had 'the conversation' yet, you might still be wondering what her body might be like underneath those clothes. Some will find it easier to talk about than others and if your T-Girl has not said anything, she could either be waiting for you to ask, or, she is uncomfortable talking about it. Will she be functional? You must be prepared therefore, for a 'surprise' when you finally do get 'down to business.' Some men are really turned on by the idea of not knowing.
Foreplay Before the Shemale Sex
Foreplay is very important in the build up to sex.  Stroking your shemale girlfriend's legs, arms, thighs and shoulders is one way of turning her on and getting her more in the mood for romance. Nibbling her ear lobes and putting soft kisses on her neck will no doubt have a lovely effect and keeping this up for as long as it takes her to want more is a wonderful enticement to get even more intimate. All women like foreplay and shemales are no exception. Pay attention to her body. Place long, lingering kisses on her. Make her feel like she is the only woman on the planet at that moment.
Physical and Psychological Issues Related to Sex with Shemales

Physical and psychological issues may arise. Uncomfortable as this part of the subject might be, it really does need addressing. As I said, every T-Girl has her issues. Personally, while I feel a little uncomfortable about my male genitals, I don't hate them. They serve a function, but I don't want my dates to focus on them to the exclusion of everything else.
It is ok to be touched there as long as I feel I am being treated as a lady. One gentleman explained that he considered my penis to be a clitoris and he reassured me that he was interested in me as a woman. That was reassuring to me and we had very passionate sex!
Top, Bottom or Switch – What's Your Sex Position?
I already mentioned that guy who asked about me being a 'top' or 'bottom,' but let me elaborate on this a little. Being a 'top' simply means that you prefer to be on top when you make love. A bottom means you prefer to be underneath. No doubt you can figure out what a 'switch' is. Yep, OK..you don't mind either way. Some men prefer to on top because it is the only thing they know. It is their comfort zone or their place where they feel in charge.
Top, bottom or switch is really is an individual thing. Your shemale might have a preference to being one or the other as might you. Be prepared to compromise! You might find that you really enjoy being a 'bottom' once you try it. If you are open minded enough to like switching, then that's great. You can both have fun deciding who goes on top first!
Building Trust
Building trust and talking about your sexual desires is the best way to iron out any possible misunderstandings. Your preferences may be totally compatible in most ways and not quite as compatible in other ways. You might discuss the options of 'trying it on for size' just to see how something might feel for you both. Have fun with sex with shemales!
Full credit is given to Amber Lynn of TGGirlfriends.com for this thought-provoking discussion of sex with shemales. Excerpts are published here with express permission.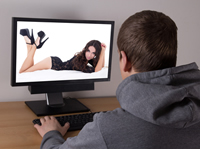 Where to Meet Shemales
Are you wondering where to meet shemales? Amazing as it sounds, your dream T-Girl could be anywhere. The fact is, we never know where and how we will meet the person of our dreams. Every story is unique in its own way and even bumping into someone as they come out of the supermarket doors is not unheard of. The trick is to be prepared because you never know.
1. Shemale Chat Rooms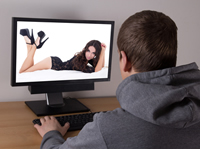 Shemale chat rooms are one place to start, but just beware that not all chat rooms are genuine and not all the people in these chat rooms are who or what they might claim to be. Not all chat rooms are bad of course. You may have to try a few out to find the right one for you. They can attract T-Girls from every part of the planet and this gives you a wider option to find someone. Unfortunately, that is also part of the problem. It can be difficult to find local shemales. Do you really want to travel across the country for a hook up? When you're considering where to meet shemales, chat rooms are a great start if you're learning about the lifestyle, but maybe not so much if you want to meet locals.
2. Nightclubs and Bars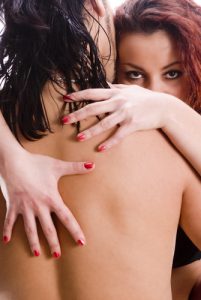 T-Girl nightclubs are the most obvious and best place to head if you want to look for a T-Girl friend, date or girlfriend. Many smaller cities won't have their own nightclub specifically geared toward T-Girls, but you might find a LGBT club where there is a whole selection of people from the 'trans' community gathering for a fun evening. In the larger cities, such as New York, San Francisco, Chicago and Seattle, you are more likely to find a larger community, owing to the sheer size of the area. Before you go to the club, remember to do some research, especially if you are a novice to the T-Girl community. First, make sure the club is in fact trans friendly. Most will have web sites that will give you a good idea if they are trans friendly or not. Otherwise, you can just give them a call and ask. You'll find virtually all staff at these clubs to be very friendly and forthcoming with information about their establishment.
3. Classified Ads for Shemale Escorts
A number of classified sites exist where shemale escorts advertise their services. If that's your thing that's fine, but be very careful. These sites may or may not be monitored for safety. Keep in mind that not all advertisements are genuine. When you look through the advertisements you must assess how 'real' they are before you answer them. Be aware that sex for money is illegal in most jurisdictions. Be careful because many escorts may possess very undesirable traits such as drug use, criminal activity and sexually transmitted diseases. Please use extreme caution when using
escort services.
4. Shemale Dating Sites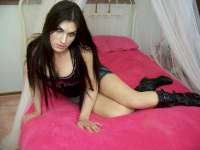 There are some T-Girl dating sites that specialize in romantic connections between T-Girls and admirers. Most offer confidential messaging so you can maintain your privacy until you feel comfortable revealing your e-mail address or whatever personal information you wish. They usually provide chat rooms where you can join in existing chat sessions to chat with T-Girls and admirers from all over the world. This is perhaps the best way to meet real T-Girls who want to meet you for the right reasons. It all depends on what you want to find. If you're looking for a real one-on-one romantic connection this is a great way to go.
Some of the dating sites are more geared toward sex hookups. Even if you're looking for a friend with benefits – it's a good way to go. I recommend that you join several TGirl dating sites, taking advantage of the free offer to join. Take a look around at the TGirls in your area. Are there any that interest you? Does the site seem to have a lot of members within driving distance of your location? Bear in mind that you may have to search in a major metropolitan area for the best selection of T-Girls, but you might get lucky in any area. Give it a try and see what you find.
5. Social Networking Sites
Create your own social networking profiles! Well, why not? Social networking is a great form of self-promotion and if you have the right set up with the attitude you can gain some serious interest from the right T-Girls. It's a great way to meet people and you can show people your fun side, and your true nature. Describe yourself as accurately as you can and don't be false. Make your profile page unique, catchy and interesting.
Full credit is given to Amber Lynn of TGGirlfriends.com for this thought-provoking list of where to meet shemales. Excerpts are published here with express permission.
Dating Shemales – The Easy Way to Meet T-Girls
Dating shemales can be quite easy if you go about it the right way. As you go through our site, you'll realize that there are very simple solutions to finding your wildest fantasies all in one place! It's an exciting time right now in the dating industry with well-established online dating! Online dating has been made fairly mainstream as of recently.
It's not a dirty little secret anymore when you meet someone online and introduce them to your family, it's pretty normal. Now, you might or might not bring a shemale home to meet your family. That's entirely up to you, but many of the shemales you'll meet for dating in the online personals are so beautiful and feminine, they pass flawlessly in public as natural women. The thing is, you know the sexy little secret hiding in her panties!
We have moved into a fast paced society where we juggle everything from friends, family, work and children and are left with very little time for anything else. Here you will discover that finding the shemale of your dreams doesn't have to be a long grueling process. In fact, you are likely to find local shemales within the first few minutes of signing up. Sign up free for instant access to all the profiles and their hot photos.
Dating Shemales – Online Profiles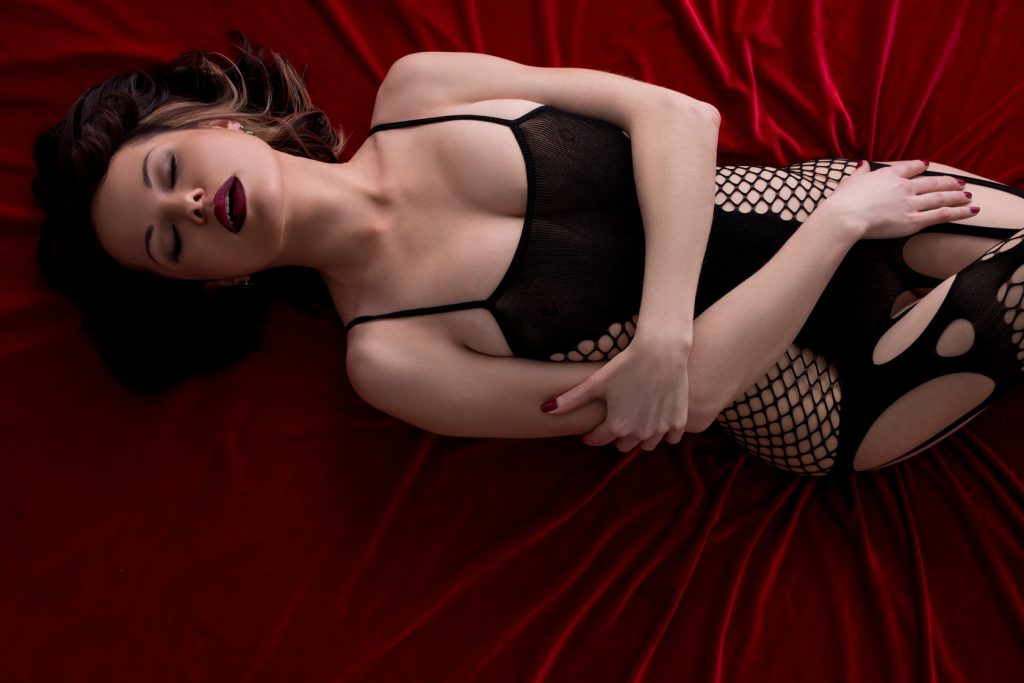 CLICK HERE TO MEET SHEMALES FREE!
You'll find yourself in a state of constant excitement when you learn all of the things you can do just by joining and creating a free profile! Browse thousands of profiles absolutely free and start hooking up with sexy shemales as early as tonight! It's not a game or a ploy, it's to bring together those who share our love for T-girls and everything they have to offer. It takes three minutes to create a complete profile and start browsing. What do you have to lose?